Welcome! How can we help?
Hi, I'm Hannah! I have a background in both recruitment and communications, and now run 'The CV Whisperer' from home around my eight-year-old twins. 'The CV Whisperer' is designed to assist everyone from school leavers to senior executives with producing a CV that makes them stand out from the crowd.
Your most valuable job-hunting tool is a well-written, well-structured and accurate CV that describes your relevant work experience and key skills and makes the employer want to interview you. There are lots of templates available online that you can use to build your CV but these don't usually do as a good job of reflecting your individuality as a custom-written one does. In addition, if you are using your CV to apply for a specific role, it's important to make sure it's tailored to emphasise your suitability for that role. Your CV is the first impression employers get of you, so it's crucial to ensure that it's a positive one.
This is where I come in. I have an extensive background in both communications and recruitment, giving me the right mix of skills to help you create your perfect CV. I can also assist you with writing a cover letter if required. More information about me can be found below the Pricing information, but you can also visit my LinkedIn page or Facebook business page.

Services and Pricing
Level One: A detailed edit/revamp of your CV with suggestions around sentence structure, format and content as well as a full proof read - $299+GST. Suitable for junior through to intermediate level clients.
Level Two: Create a new CV from scratch. Details of your work experience and skills can be provided to me via email, phone call or face-to-face meeting, and I will then develop the content into a fully functional CV - $399+GST.
Level Three: For executive level candidates with longer and more detailed CVs that need a complete overhaul. Service includes a full proof read and edit, review of formatting and structure (and related adjustments if necessary) plus suggestions around additions/deletions of content to make your CV more up-to-date and relevant - $399+GST.
If you need a CV completed urgently (i.e. within 48 hours), please just let me know, and if I am available to help, there will be an additional cost of $150 on top of the normal fee as outlined above.
Cover Letters: If you require a cover letter written for you for a particular role, I can help - $150+GST per letter.
LinkedIn Pages: I am also able to give your LinkedIn page an overhaul (or create one for you if you don't already have one) - $150+GST.
Interview Coaching: I can provide intensive interview coaching either over the phone or in person - $150+GST for up to an hour, and then $150+GST per hour thereafter.
Gift Vouchers: If you know someone who you'd like to gift a CV review to, then just email me at the address below.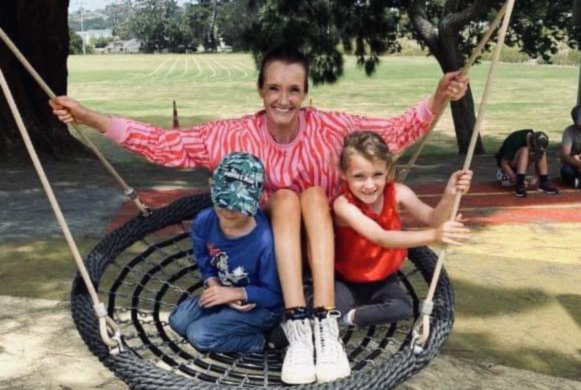 About The CV Whisperer
I graduated from Auckland University of Technology in 2002 with a Bachelor of Communications, majoring in Multimedia. Following that, I worked in the communications department of a global financial services firm, where my role consisted of writing content for both print and web and coordinating a number of websites. After four years, I moved into the role of Web Client Manager for the firm's NZ arm of the business, and did this until 2010. Whilst in this role I also worked in my spare time as a freelance designer and content editor for an online magazine (which won a Netguide Award and was nominated for several more).
In 2010 I decided to change careers and try recruitment; something that had interested me for years. I started working at Madison Recruitment in Auckland as a Consultant in August 2010 and quickly built up a base of loyal candidates and clients in the business support area. Whilst these candidates and clients spanned a number of diverse industries, I most often worked with those in the marketing/communications/web area (which enabled me to leverage my personal experience).
I became a Senior Consultant at the end of 2014 and moved back to a more generalised desk, working on senior roles $80k+, until I left to go on maternity leave at the end of 2015.
My time in recruitment exposed me to hundreds, if not thousands of CVs - from entry-level to C-suite level - and enabled me to build up a comprehensive knowledge of what makes a great CV (and what doesn't). Combined with my life-long love of writing (and the fact that I am a stickler for correct grammar, punctuation and vocabulary) I am in a great position to help you craft a CV that employers will love.
Currently, in addition to my general CV work, I also work as an external CV consultant to OCG Recruitment and Benestar (an EAP company).
If you'd like to find out more, please email me at thecvwhisperernz@gmail.com, or call/txt me on 021 531181.

What Clients Say
"Hannah is an absolute wordsmith! It had been about 10 years since I had touched my CV and I didn't know where to start. Hannah made the process comfortable and easy. She did more than just put words to paper, she confidently styled my work history to promote my skills and experience, highlighting my strengths and ensuring that any potential employer can see my potential before they even meet me. While I wasn't actively looking for a new role when we started the process, I now feel confident in my own ability and skills in a way I hadn't before. I know when I send my CV out it will be putting my best foot forward and I'm excited to see the outcomes. Thank you Hannah your service offered more than just a CV update. it has helped me define my next steps and left me feeling confident and excited about what's to come!"
"Highly recommend!!! I reached out to Hannah at the last minute for support with my cv and cover letter. She was an absolute pleasure to work with her communication and efficiency were excellent! I not only got an interview but also was successful in getting the role which I know was down to the amazing work she did for me. This is my first time using any service like this and I swear it's the best investment I have made in a very long time. Thanks so much Hannah, you're amazing at what you do!!!!"
"Hannah! You are a magician with words! I had to read my CV a couple of times after you worked your magic, it was unbelievable. Thank you for everything: your patience, your recommendations, your beautiful comprehension of the English language, your questions which ultimately got the gold; I'm forever grateful."
"Thanks, Hannah for a first-class job putting together my CV, LinkedIn profile and 2 different cover letters. Great response times, excellent communication and best of all, the outputs were really impressive. Definitely a service I will recommend strongly to family and friends."
"I had no idea where to start. Hannah did a great CV for my son who is about to start applying for apprenticeships. Took a whole lot of stress off me and great value for money. Thanks Hannah."
"Hannah did an awesome job for me in a very short timeframe all with a few emails - her insights as to what was best were invaluable having been through 20 years with no CV, gave me the confidence to get back out there knowing I was being well presented on paper. Thanks Hannah."
"Thanks so much. Great service, great communication, very responsive and you did what you said you would do when you were going to do it. Ticked all my boxes. :-)"

"Thanks Hannah, the Linked In profile looks great. Already had people commenting on it so really pleased with what you have done. Thanks so much for making this so easy. I will definitely be in touch again if I need help to tailor my CV and/or update it again as well."

"OMG! I love it! This is why I AM SO IN LOVE WITH YOUR WORK! I will forever keep you close to me within my contacts." (repeat client)

"Hannah is brilliant! She created a fantastic, up-to-date CV and cover letter really quickly and her knowledge of what to put in and leave out is invaluable. Thanks again."

"Hannah helped me revamp my CV, and talk about outstanding value for money! Her wise insights and gigantic recruitment brain helped me create a fresh CV that has me excited again about applying for jobs in the future. She's a pleasure to work with and as smart as they come. Cheers again!"